Look good at High School Reunion: Giveaway
I really want to go to my High School reunion. I have never been to one. Mainly, because they usually take place about ten thousand miles away. I love looking at the pictures from the reunion though. I always wonder how all the girls manage to look so good. They are in shape, have perfect hair styles, they are just gorgeous.
Recently I became privy to secret of the most glorious High School reunion girls. There is a special beauty package consisting of five Kymaro products that will transform your look and leave your former classmates speechless.
Product Number One:
If you would like to go way beyond plain Mascara, the perfect choice would be the Kymaro Glamour Eyes Eyelash Extension Kit which will draw unforgettable focus to your eyes. Not only will you impress your high School friends with your long lashes, you will look gorgeous on the High School Reunion pictures.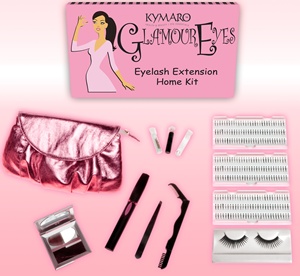 Price: $39.95
Product Number Two:
You don't have to come from Jersey to have a bronzed tan. The Kymaro Sunless Tanning System allows you to have that "look at me" glow the healthy way.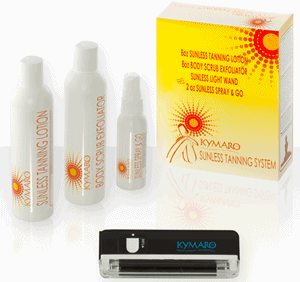 Price: $39.90/monthly supply
Product Number Three:
Are you concerned about the ten pounds you recently put on?  Or maybe you are still trying to get rid of that baby weight? You can shed every ounce of worry with the Kymaro Body Shaper, which trims and slims in all the right places.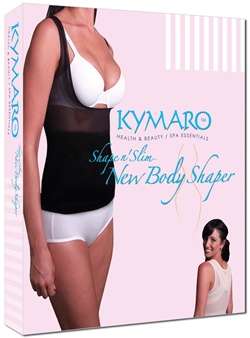 Price: $39.95
Product Number Four:
You've slipped on your best dress but lifting your bust, is a must.  Use the Kymaro Bust Up Cups to give yourself an instant lift minus the surgery.
Price: $19.95
Product Number Five:
It's the afternoon of your reunion and upon looking in the mirror you realize that there is a buildup of unsightly hair on your upper lip.  Being that you'll be doing a lot of socializing, you'll need to get rid of it and fast.  The Kymaro Rollaway Facial Hair Threader will allow you to erase any signs of hair growth on your face, within minutes. It's quick, painless, and will save you some money. 
Price: $9.95
And the sensational news is Kymaro is generously giving away a package with all five products to three lucky readers.
The products for this giveaway are
Eyelash Extension Kit.
Sunless Tanning Kit
Bust Up Cups
Body Shaper
Facial Threader
Approximate value of the prize for each winner is 150 dollars.
You need to have The U.S. address to enter.
To participate in the giveaway, you could do any or all of the following:
Leave any comment related to this topic.
Leave a comment on any of my posts. Leave a comment here with a post name.
Follow me on Networked Blogs. Requires Facebook account. Leave a comment here that you follow
Become a Fan of Kymaro on Facebook. Leave a comment here with your Facebook name. 
Follow Kymaro on Twitter.  Leave a comment with your Twitter name.
Tweet about this giveaway. Use the following to tweet: win 5 @Kymaro products ($150 ARV) to look glamorous at HS reunion. 3 WINNERS. Enter #giveaway at @mybusychildren http://bit.ly/Kymaro Leave a comment here with your Twitter name. You can tweet once a day.
Follow me on Twitter. Leave a comment with your Twitter name
Subscribe to My Busy Children by email here or via Feedburner. Or subscribe to the RSS feed. Leave a comment indicating how you subscribed
This Giveaway ends on December 2nd, 11:59pm EST, 2010. The winner will be chosen randomly. I will email the winner, who will have 72 hours to contact me or a new winner will be chosen.
This giveaway is closed.
Winners are
#115 – Jenn S (jashelep)      
Review/giveaway disclaimer: I received no product or monetary compensation for this review/giveaway.