A cow attack
November 5, 2013

Filled under

My Kids
The idea was for Daddy to take Svetlana to a field trip. It looked like they were having fun based on the pictures I was getting.
The goats got fed.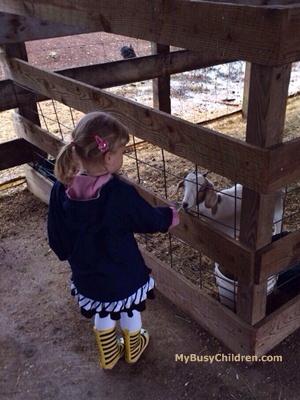 The chicken got fed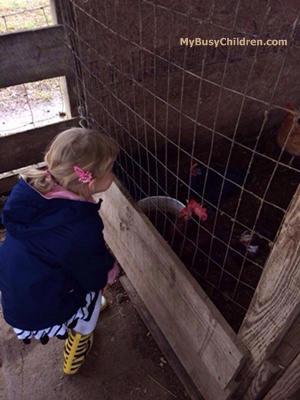 Even the cows got fed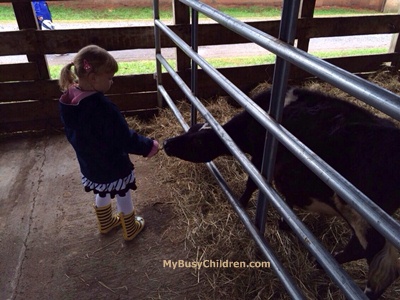 Then they got on the hay ride. She looked around and made  herself comfortable on the hay bench.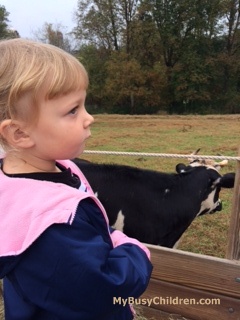 She was done with watching the animals. The cow that was walking by the hay ride was, on the contrary, definitely interested in Svetlana.
Daddy thought that Lana and a cow would make a great picture together and moved to the other side of the cart to take a photo. He pushed a button twice, looked at the kid and saw that his daughter was being devoured by a huge animal!
He threw himself forward to rip the hood out of the cow's mouth. All the adults on the ride were helping. They won. The hood was not even ripped. Just covered with cow's saliva.
Everyone one the ride wanted to see if the act of chewing was caught on camera. After looking through the pictures, Daddy found it.
It is such a good picture; I am contemplating if it should go on the Christmas card.
When we asked Lana what she thought about the cow pulling her hood, she said she had no idea what was going on until everyone started pulling her. With that said, she is still not sure if she wants to go on another field trip.