Sports Action figures Giveaway
Action figures are great for playing inside and outside. Kaskey Kids combined sports interest and action figure play to create sports Action figures. Each action figure set is packed with value….up to 30 total pieces including two full teams, field, and accessories that allow a child to recreate games and enjoy imaginary play for hours! Siblings, friends, parents and grand parents can all play along too!
Sports Action figures is a great choice for a Christmas gift!
Take a look at this amazing set of soccer action figure toys. It has two full soccer teams (24  2″ players).
The set includes an oversized ball that kids can actually bat into the goals using the base of each player.
Plus, the toy set contains
1 referee
2 goals
24″ x 36″ washable felt field
10″ x 6″ x 5″ stackable container with attached lid and handle
Kaskey Kids was founded by Bruce and Christy Kaskey in 2001 with the purpose of creating simple sports action figures. As a mother of four sports-loving children, Christy saw that her children and their friends were happiest and most enthusiastic when sports were involved. Playing in the park, in the backyard or at the beach kept everyone active and occupied, but when playtime was brought inside, none of the traditional toys held the Kaskey Kids interest. Christy took a look back at her own childhood for some inspiration and could vividly remember her two brothers engaging in hours of imaginary play with simple action figures like Army Men, Super Heroes and Cowboys and Indians.
After a few years with her house filling up with every bucket or bag of action figures, animals or cars, Christy realized that a simple box of sports action figures could be the key. Following an exhaustive search and realizing that the perfect sports guys did not exist, Christy and Bruce went about designing and marketing a boxed set of sports action figures that their children and friends could be enthusiastic about. The main design goal was to keep their children's attention and encourage more creative and imaginary play.  
 Kaskey Kids is giving away a mini pack of Sports Action Figures ($10 value)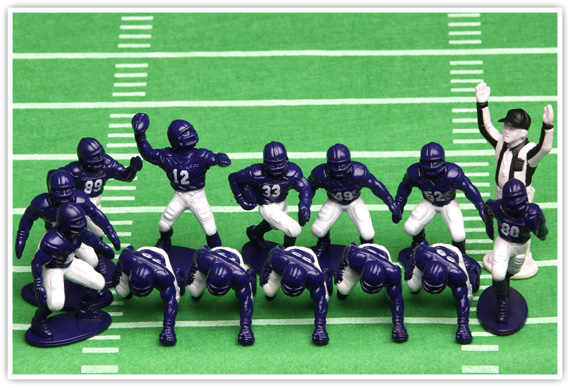 The winner can choose between
MINI PACKS are great for the family that already owns a set and wants a new team to play against! Terrific option when families need a small gift; and great as party favors, stocking stuffers and cake decorations too!
You need a U.S. address to enter.
To participate in the giveaway, you could do any or all of the following:
Leave any comment related to this topic OR Visit Kaskey Kids and leave a comment with a product your like.
Leave a comment on any of my posts. Leave a comment here with a post name.
Join Kaskey Kids on Facebook. Leave a comment here with your Facebook name. 
Sign up for Kaksey Kids newsletter. Leave a comment here
Be my friend on Facebook. Leave a comment here with your Facebook name. 
Follow me on Networked Blogs. Requires Facebook account. Leave a comment here that you follow
Follow me on Twitter. Leave a comment with your Twitter name
Join me on Google Friend Connect (left sidebar). Leave a comment here
Submit this giveaway to any sweepstakes site or giveaway Linky. Leave one comment with a link each time you submit.
Tweet about this giveaway. #win Sports Action Figures– enter #giveaway @mybusychildren http://bit.ly/gSzSCG  Leave a comment here with your Twitter name. You can tweet once a day.
Subscribe to My Busy Children by email here or via Feedburner. Or subscribe to the RSS feed. Leave a comment indicating how you subscribed
This Giveaway ends on January 5th, 11:59pm EST, 2011. The winner will be chosen randomly. I will email the winner, who will have 72 hours to contact me or a new winner will be chosen.
This giveaway is closed.
The winner is #37 –  Christina Andre
Fore more giveaways, visit Giveaway Scout which is a giveaway search engine. Users can subscribe to receive updates on the latest giveaways on the web.  Giveaway Scout automatically scans thousands of blogs to bring you the latest blog giveaways, sweepstakes and contests.
Review disclaimer: I received no product or monetary compensation for this review/giveaway.