Lightweight stroller review
December 13, 2010

Filled under

reviews
When we travelled internationally this summer, I was looking in every store for a stroller which I could take with me abroad. It had to be light but sturdy. A stroller which can be folded compactly and can be taken on board of an airplane.
I was looking for a stroller which could be comfortably used for either my one year old or a three year old daughter. A stroller I could use in the city as well as in the suburbs.
Well. I could never find it.
Next time we travel, I will know where to look.  Mamas & Papas, a new to the U.S. baby gear brand has the Lightweight strollers I need.
Mamas & Papas created a fleet of lightweight strollers that are perfect for situations where flexibility is paramount.
All Mamas & Papas lightweight strollers also feature an over-the-shoulder carrying strap for when the stroller is folded and in transit. That would be perfect for all our travel on planes, trains, buses, and subways. And oh, how much easier it will be to carry the stroller up the stairs!
A culmination of 29 years experience in baby transport, and in-house design force that is second to none and unequivocal quality and style has evolved the new lightweight umbrella stroller range from Mamas & Papas – the chic new design-led baby brand from Great Britain.
Trip – This stroller offers vented side panels and is the must-have getaway product. 
 
 
 
 
 
 
Trek – Featuring a simple seat recline system, little ones have the option to nap while on the move.
Tour – Increased seat padding and a deeper recline will ensure comfort during longer journeys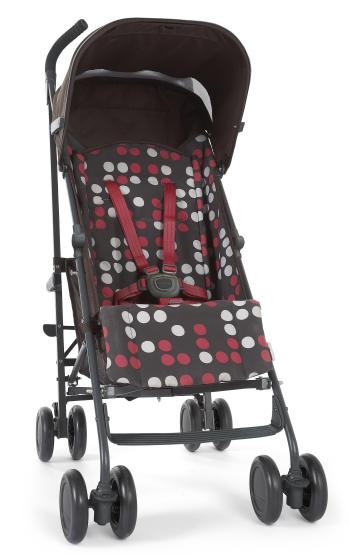 Cruise – Perfect for everyday use, this stroller features a five-position recline, adjustable foot rest, easypeek canopy window and additional storage pockets.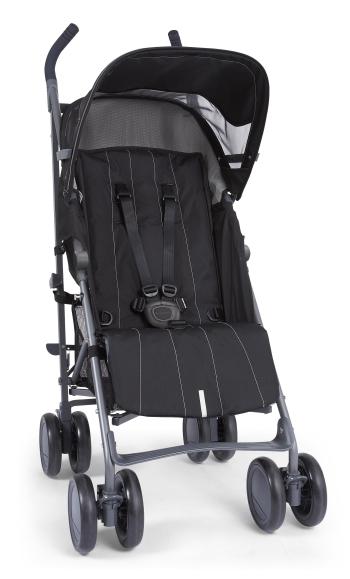 Voyage – Features an integrated sun visor and sun canopy, quilted seat and removable toddler pillow and chest pads for extra comfort, this stroller is the highlight of the new Mamas & Papas lightweight stroller range
You can buy these strollers online at Babies R Us.
To keep up with the news from Mamas & Papas, you could join them on Facebook or follow Mamas & Papas on Twitter.
Disclaimer: With this post I am participating in a giveaway of five Mama & Papas strollers.