Applied Labels Review and Giveaway
You know the feeling you have when you find a product that you have been looking for? The kind that makes Mom's life easier? You just want to share it with other Moms!
I want to tell you about Applied Labels.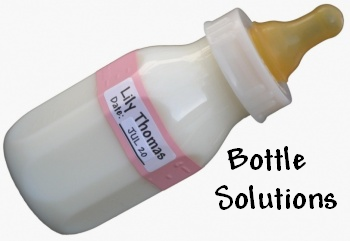 When I took my first to daycare three years ago, I started looking for baby name labels. After trying out a couple of different brands, I had a pretty good idea what kind of daycare lables I needed.
My labels had to be
 – Adhesive. The kind that that could be attached to any size bottle, food container, even a pacifier
 – Dish washer safe
 – Long lasting
– Attach to glass bottles and containers easily
 – With the name clearly visible
 – With an additional distinguishing element, like a color or a picture that would clearly differentiate my baby's bottles from others
Applied Labels met and exceeded my expectations. I have been using the Labels and the Baby Tapes for over three years for so many things.
I used them on
• Baby bottles – glass, plastic, and stainless steal
• Sippy cups – plastic and stainless steal
• Food containers – plastic and glass. If you use the labels on food containers, keep the containers on the top shelf of the dishwasher. If you would rather use it on the bottom shelf, apply the shoe shield on top of the label.
• Pacifiers, which just like bottles, are required to be labeled in daycare.
• Shoes. I absolutely had to label my daughter's tap and ballet shoes because every girl in her class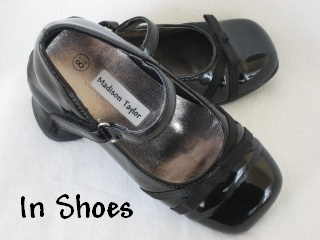 had the same kind of shoes.
• My own lunch box which I take to work and keep in the office fridge
• My stapler and other office supplies. I used my daughter's labels. Just corrected the name with a regular ball pen.
• Bags, backpacks, and many more.
It is such a great idea to keep a sheet of these labels for each child in your drawer.
I also recommend Baby Dates which are removable date labels for every day of the year. I have to date bottles which I send to daycare every day. It saves me a lot of time on a busy morning.
Applied Labels can also be printed in foreign fonts and accents. Names in French, Cyrillic, German, etc. are displayed correctly in the cart and printed without issues.
Applied Labels LLC has a special discount for you: 10% OFF all Applied Labels products. Enter coupon code "Busy10" at checkout and click "Redeem Coupon". Coupon Expires May 31, 2010.
Applied Labels LLC is generously giving away a 50 dollar gift certificate to be used at the Applied Labels online store to one lucky reader.
To participate in the Giveaway (two entries maximum per person):
1. Mandatory Entry: Leave a comment explaining how you would spend your gift certificate. Indicate what icon and font you will choose.
2. Optional Entry: Subscribe to the Applied Labels newsletter with the email address that you used in the comment form. Leave a comment that you subscribed.
This Giveaway ends on May 6th at 11:59pm EST. The winner will be chosen randomly. I will email the winner, who will have 72 hours to contact me or a new winner will be chosen. You must have a valid U.S. address to enter.
Review/giveaway disclaimer: I received no product or monetary compensation for this review. The opinions expressed are entirely my own.