Are dress-ups a form of art?
April 23, 2010

Filled under

My Kids
My three year old finds it quite entertaining to get non-matching clothes on. She dressed herself in all these outfits on the pictures. She just recently started leaning towards dresses instead of pants explaining that Princesses wear dresses, this is why she needs a dress. Moreover, only Princes wear pants, and she is not a Prince. Quite logical, right?
I support this form of expressing herself. I bought this dress at the 50% off after Halloween sale (my favorite sale of the year, considering my kids' dress-ups interests). She actually wore this dress to school one morning on top of her regular clothes. On the condition that she would take it off after showing it to all her classmates. The three year old classmates surrounded her and were quite impressed…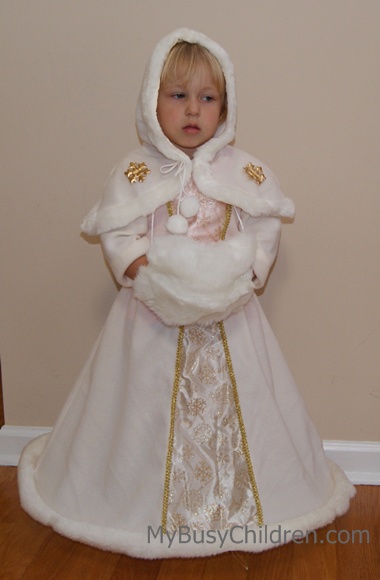 That is her favorite skirt, as you guessed already.  And those are my shoes.
Note the cell phone in the pocket.
Both girls love to get in my closet and try out my shirts, which my preschooler calls robes.