Masha's Dance Recital
Our three year old Masha had her very first Dance Recital yesterday. She has been dancing  only for half a semester.  Masha was really excited about the costume and the audience. And well, she forgot the next move a couple of times.
First, she put the costume on and Masha's Dance Teacher attached a crown to her hair: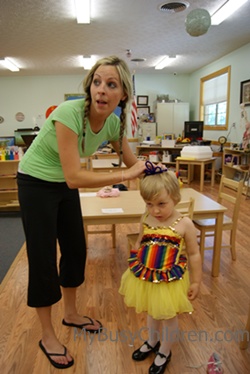 Then Masha applied all natural play makeup from Luna Organics. 

The rest of the dance pictures are in the gallery below. We are looking forward to the next year recital already.
The
Flash Player
and a browser with Javascript support are needed.