Hawaii Inspired Party
I always wanted to host a theme party. So far, the most 'theme level" I ever achieved was with matching plates and napkins from the dollar store.
We were recently invited to a Hawaii inspired party: a First Birthday Celebration for girls' cousin.
The decorations were unsurpassed. Fish was swimming on every chandelier in the house:

Salt and Pepper shakers were in the shape of pineapples:

And the Special Drink of the Day was Hawaiian Keike:

The hostess prepared a basket of Leis. One lei for each guest.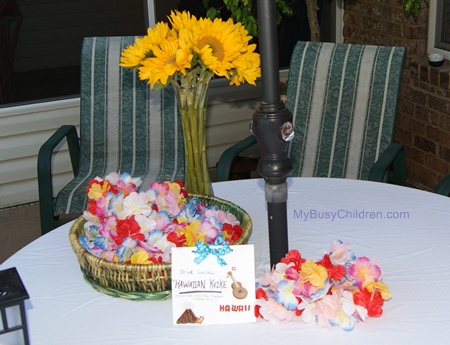 All the guests were wearing Hawaiian Leis.

Our girls wore matching dresses designed, made, and purchased in Hawaii:
Daddy wore a Hawaiian outfit too.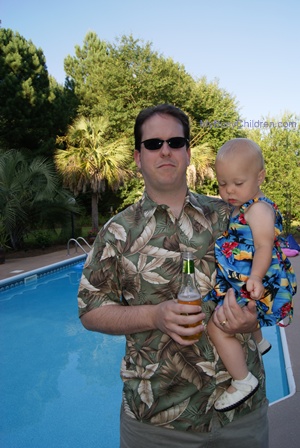 Even the towels had exclusively Hawaiian motifs:
Some of the celebration took place in the Hale Koa Ed's Poolside Lounge.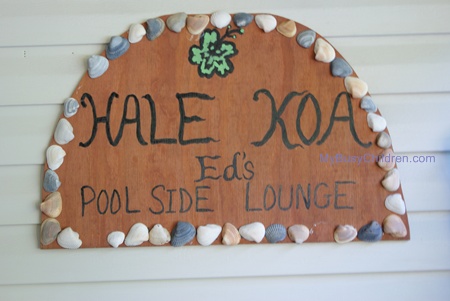 Masha spent most of the time jumping in the pool. "This was an adorable jump", – she announced as Daddy caught her in the water. 'This jump was a gracious one", – commented she as she jumped in the pool again.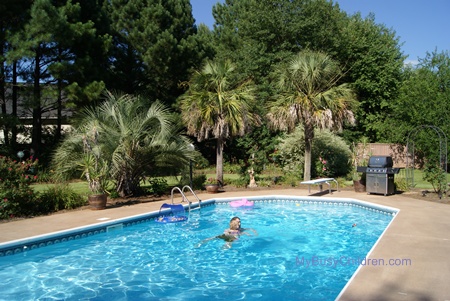 I have to admit, neither of my girls can swim. Whenever they were not in our arms, they were floating in their little boats.

I want to go to Hawaii now…