Private Stock Denim: new brand launching in January
December 2, 2010

Filled under

My Kids
I recently came across a new Jeans collection: Private Stock Denim. Their jeans are made of custom weaved Japanese denim.
Private Stock Denim is a new brand is launching in January 2011. It's a great collection for gifts for husbands or sons.
A well-crafted pair of jeans is a must for every man's wardrobe. Private Stock Denim will satisfy the needs of any style junkie. Made with rare indigo dyes, these exclusive jeans are constructed with a perfectionist approach to detail, fit and finish. The collection also includes chic men's shirts and accessories.
Private Stock Denim will launch online and in local boutiques nation wide starting in January.
Here are just a few items from the collection.
P.S.: As I was adding images to this post, Masha looked at the pictures and said: "I think Daddy will like this shirt"
The Conhaught Jacket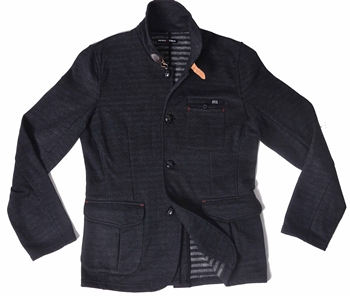 The Percival Jean
The Aberdeen Polo
Review disclaimer: I received no monetary compensation for this review.