Our trip to the Snow Mountain (Part I)
We took the girls to the Snow Mointain today (located in the Stone Mountains). They are too little to go Tubing in the snow, so we just stayed in the play area. I will write more about the trip on Monday. Ths now is man made there.
There was just a little slide for kids. Masha went on it a couple of times. Svetlana did not want to go again.
 Note that Svetlana is holding a snowball:
Masha is playing with a shovel which she got there, in the play area.
This is a snowman she built with Daddy. The Scarf and the hat were taken from "Build the snowman" shelf there:
Masha is watching the Stone Mountain Train. She refused to go on it, by the way.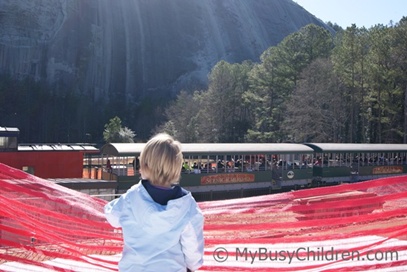 Tags: Snow Mountain snow